All PADI Professionals started out just like you. They took a class, fell in love with diving and the underwater world, took more classes, did more dives, and are now working in the dive industry! With four career programs to choose from we can lead you on your path to success!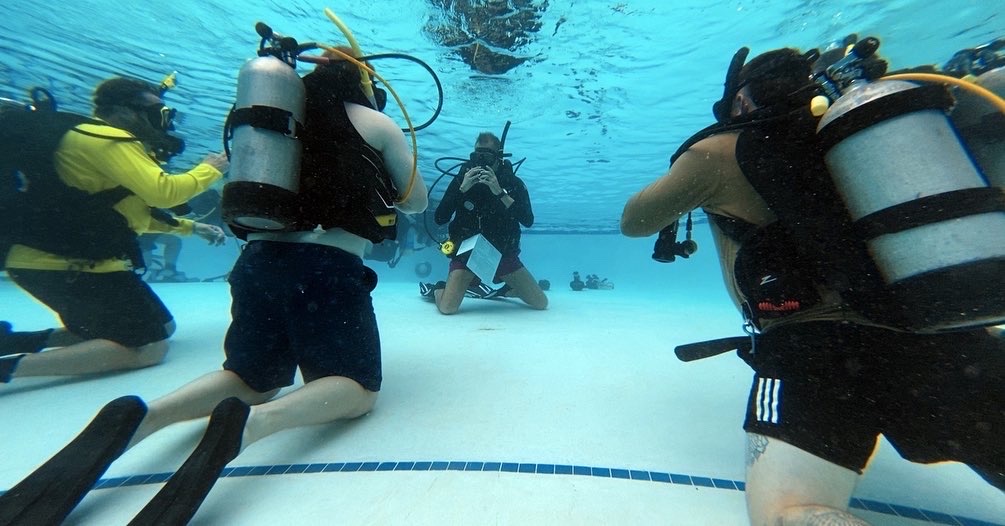 Instruction in the Seamint Pond!
Career Rescue Diver
The Career Rescue Diver starts at the beginning with no pro or dive experience needed. This course certifies you a a PADI Open Water Diver, Advanced Open Water Diver, Rescue Diver, and specialty certifications. This includes all equipment needed to dive and train.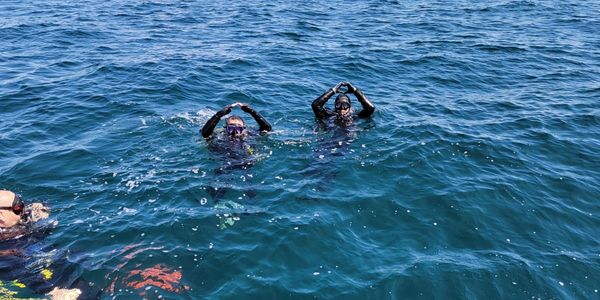 Divemaster Training in the Gulf of Mexico!
Career Divemaster
This is a comprehensive program that builds on the skills you've learned through Rescue Diver. You'll perfect your in-water skills to "demonstration quality". On dry land you'll expand your knowledge in dive theory, including physics, physiology, equipment, dive tables, and the environment. This course provides extensive hands-on training assisting with other divers learning all aspects of supervision and control.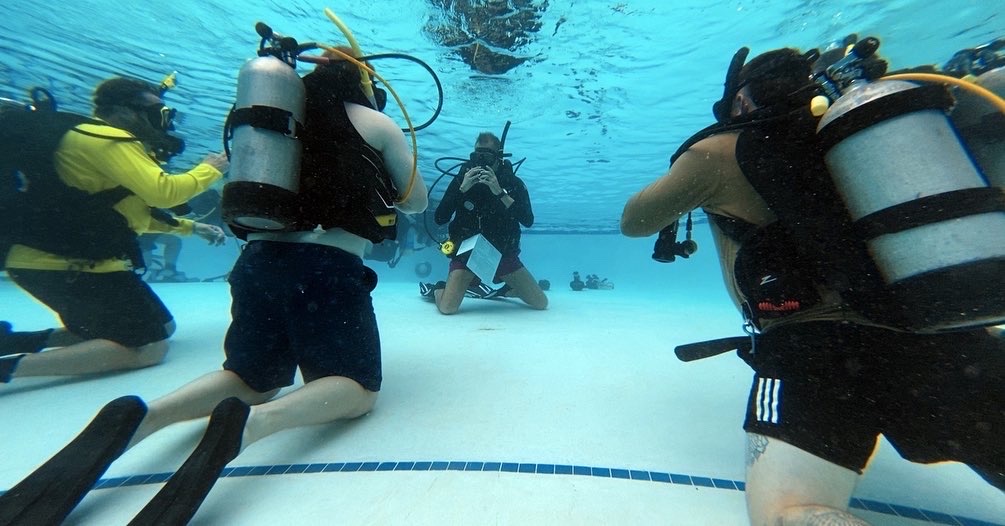 Teaching Others!
Career Instructor
For the certified Divemaster that wants to continue the professional path to become a PADI Instructor. This course includes the PADI Instructor Development Course and the PADI Master Scuba Diver Trainer preparation course with five specialties and an instructor equipment kit.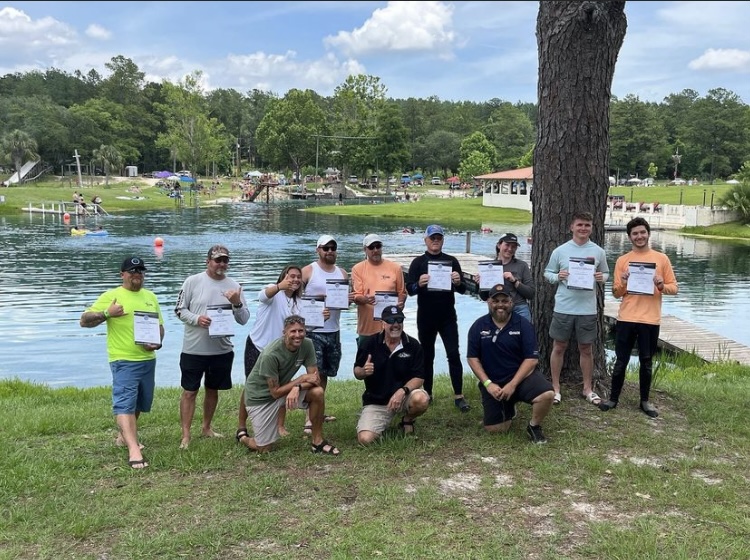 Graduation from the Instructor Evaluation!
PADI Instructor Development Course
The Instructor Development Course is available as a stand alone program for the certified divemaster that does not want any specialties or equipment. This program supports successful completion at PADI's Instructor Evaluation to include Confined Water, Knowledge Development, Open Water, and Written Exams.